Guidelines - fences
To help maintain Lincoln's rural character, use traditional rural fencing styles in keeping with your roadway type. Examples include split rail, farm fences, and electric and barbed fencing for animals.
General guidelines for fences:
Keep fencing back from ROW edge / property line
Minimize privacy fencing near the road. Add native plants to reduce visual impact.
See below for examples of several fence types in Lincoln.
Additional guidelines for specific roadway types are found on the main
Guidelines page.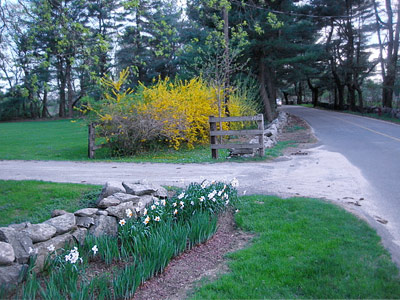 Stone wall mixed with traditional split rail fencing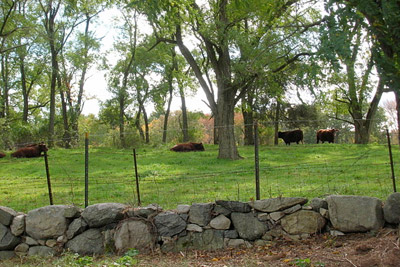 Stone wall with farm fencing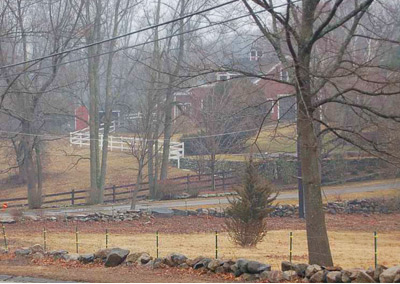 Bedford Road, farmers' walls and view of field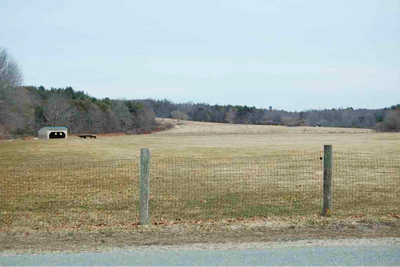 Audubon fields with farm fencing


Wheeler Road, a cluster subdivision




Refer to the Lincoln Fence Bylaw, Section 18.5 of Lincoln Zoning Bylaws
(pdf, 422 KB)
for regulations on fences adjacent to public ways or other ways open to use by the public
defining criteria for materials, color and design harmonious with Lincoln's historic and rural character
ensuring fences will not jeopardize public safety
includes permit requirements and approval process